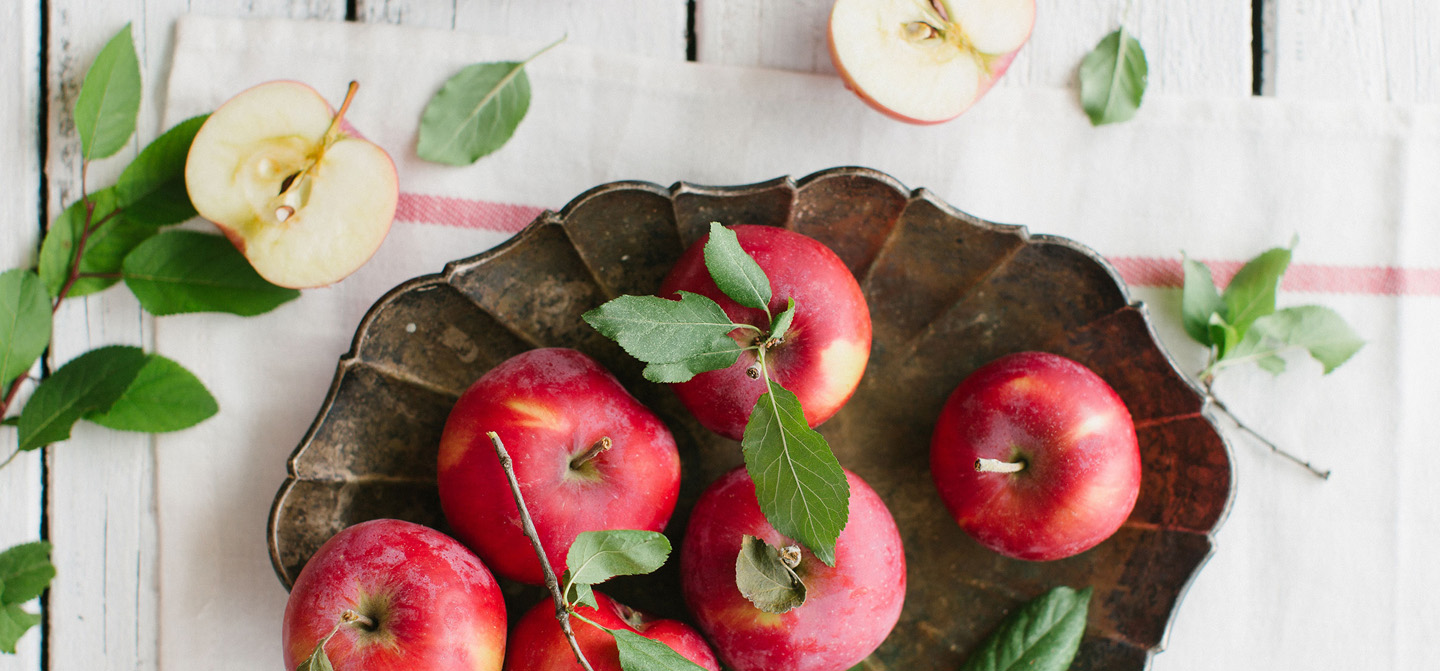 This St. Patrick's Day, celebrate with a Martinelli's & Irish Whiskey cocktail, made from 100% US grown fresh apples!

Freshen up your morning routine with a rainbow of colors in this healthy and filling açaí bowl, made with Martinelli's Apple Juice, fruits, peanut butter, yogurt and honey. Enjoy an array of toppings – add them all or just a few, it's up to you! Cheers to bright mornings ahead.

The crisp flavors of ginger and apple make this a perfect drink for any time of the year. Not to mention, it's perfect for all ages! Made with Martinelli's Apple Juice and your ginger beer of choice, this Martinelli's Ginger Apple Mocktail will delight the entire family.

Channel your Aloha spirit with this easy-to-prep Instant Pot Hawaiian Apple Pulled Chicken recipe. Your luau feast for four features flavorful pulled chicken made with a variety of spices, molasses, onions and Martinelli's Apple Cider or Martinelli's Apple Juice. The vibrant salsa is both sweet and spicy, and perfectly complements the chicken and rice! Enjoy a festive and impressive meal any night of the week.

Kick-start your mornings with Martinelli's Green Breakfast Smoothie, packed with an extra dose of fresh fruits and veggies to help you maintain a healthy lifestyle. This dairy-free smoothie is a good source of vitamins, with the perfect balance of natural sweetness from Martinelli's Apple Juice and local honey.

Cozy winter days are the perfect time to enjoy a hot toddy, spiked or non-alcoholic if you please! This easy and flavorful recipe will have you feeling warm in no time. With Martinelli's Sparkling Apple-Cranberry, star anise, whole cloves, honey and lemon juice as your base, you can top with your favorite bourbon or omit for a family-friendly version everyone can enjoy.

Apples and cranberries are two of winter's favorite flavors, especially in this festive mock mimosa. The fruity tartness of our Sparkling Apple-Cranberry pairs perfectly with orange juice and cinnamon for a delicious brunch or afternoon refresher.

Sparkling Apple Holiday Punch. Make the holidays sparkle with Martinelli's Sparkling Cider and your favorite chilled sparkling white wine. Added flavors of lemon juice, cinnamon sticks and cloves combine to give it even more punch, served over ice and garnished with fresh apple and lemon slices.