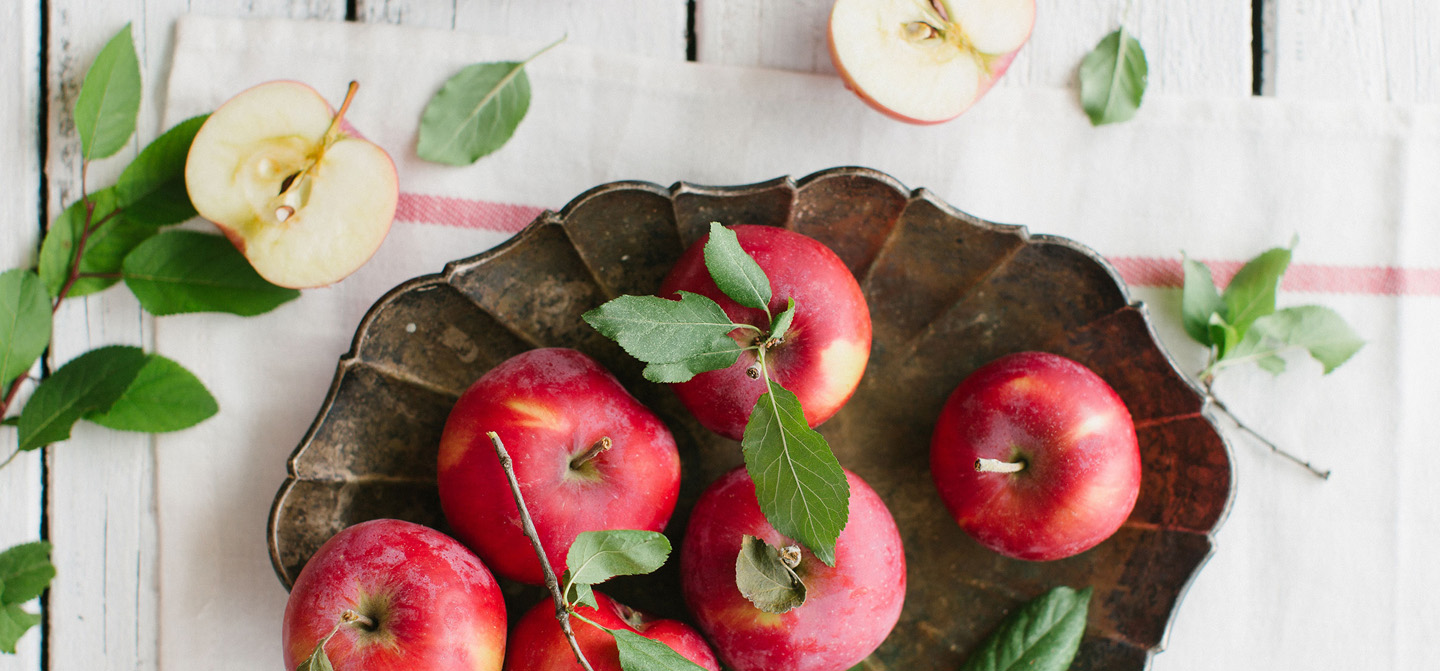 This St. Patrick's Day, celebrate with a Martinelli's & Irish Whiskey cocktail, made from 100% US grown fresh apples!

Sparkling Apple Holiday Punch. Make the holidays sparkle with Martinelli's Sparkling Cider and your favorite chilled sparkling white wine. Added flavors of lemon juice, cinnamon sticks and cloves combine to give it even more punch, served over ice and garnished with fresh apple and lemon slices.

This light and refreshing daytime drink is perfect for special seasonal occasions like Hanukkah. Gin's botanical flavorings are a perfect match for crisp Martinelli's Apple Juice and lemon, shaken briskly with an egg white and strained and topped with club soda for a fun and fizzy thirst quencher.

Apples and cranberries are the perfect fall flavor combination, especially in this festive mimosa with a fun cinnamon-sugared rim. The fruity tartness of Martinelli's Sparkling Apple-Cranberry pairs perfectly with dry champagne for a refreshing seasonal spin on the classic bubbly brunch cocktail.

You won't need any eye of newt or wing of bat to create this wickedly refreshing blood-red witch's brew for Halloween. Simply mix pomegranate juice, fresh squeezed lemon juice, and Martinelli's Gold Medal Apple Cider with vodka for a bewitchingly flavorful potion. Then serve and let it cast its spell.

Break out the pitcher or punchbowl for this festive sparkling party punch. Start with Cranberry juice infused with cinnamon, nutmeg and cloves. Then combine with orange juice and Martinelli's Sparkling Apple-Cranberry for a refreshing thirst-quencher, perfect for the season. Add vodka for even more punch!

This crisp and refreshing cocktail is a fruitier version of the traditional gin fizz. Fill your shaker with gin, simple syrup, egg white and orange juice, then shake and strain over ice. Top with Martinelli's Sparkling Apple-Cranberry for a sparkling fizz with a delightful cranberry-apple twist.

Hot off the grill, here's a fresh and fruity cocktail ripe for warm weather refreshment. Juicy, fresh summer peaches are even better when lightly seared and muddled with lemon, thyme, and honey and mixed with gin and Martinelli's Unfiltered Apple Juice, made from 100% US Grown Fresh Apples. It's a peach of a drink for your next BBQ with friends and family.