Serves 2
Instructions
This vibrant, thirst-quenching mocktail features Martinelli's Sparkling Cider, made with 100% U.S. grown fresh apples, fresh blueberries, mint sprigs and a lemony citrus twist. In just 5 minutes of cooking time to create your own simple syrup, you'll have gourmet mocktails to celebrate the season in style.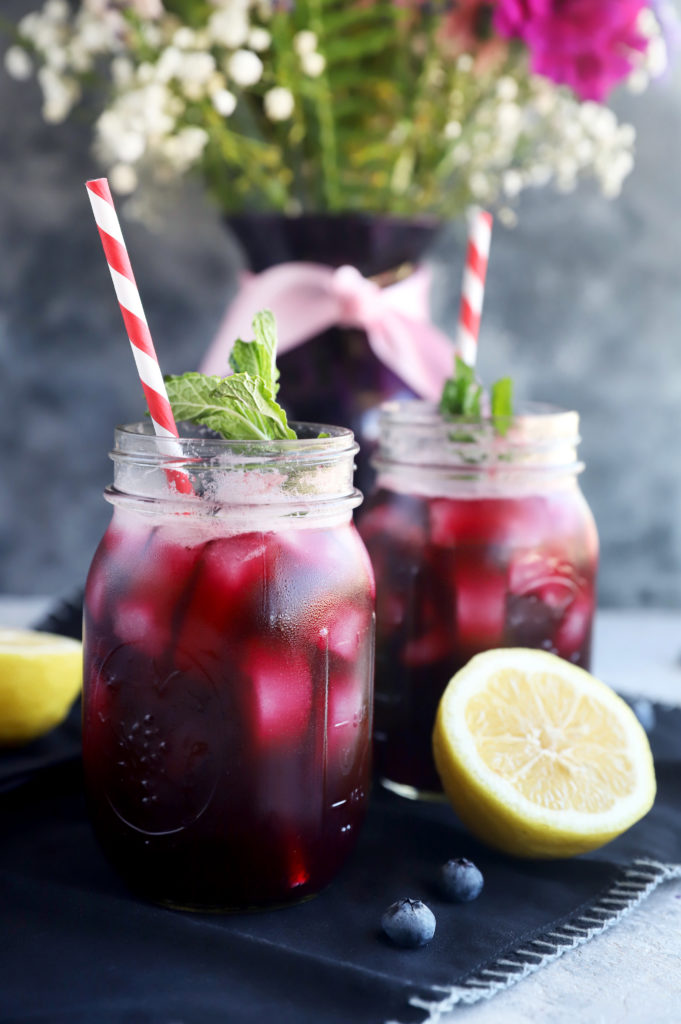 In a small saucepan, add blueberries, water, and lemon juice for the syrup over medium-high heat. Bring to a boil, stirring constantly and breaking down the berries with the back of a spoon. Once boiling, strain into a container and cool completely. You will have 1 cup total of the syrup.
To make the mocktail, add 1/4 cup blueberry syrup, 1 cup sparkling apple cider, and 1/2 oz lemon juice to a large glass filled with ice. Stir to combine.
Garnish with fresh blueberries and a mint sprig. Serve.