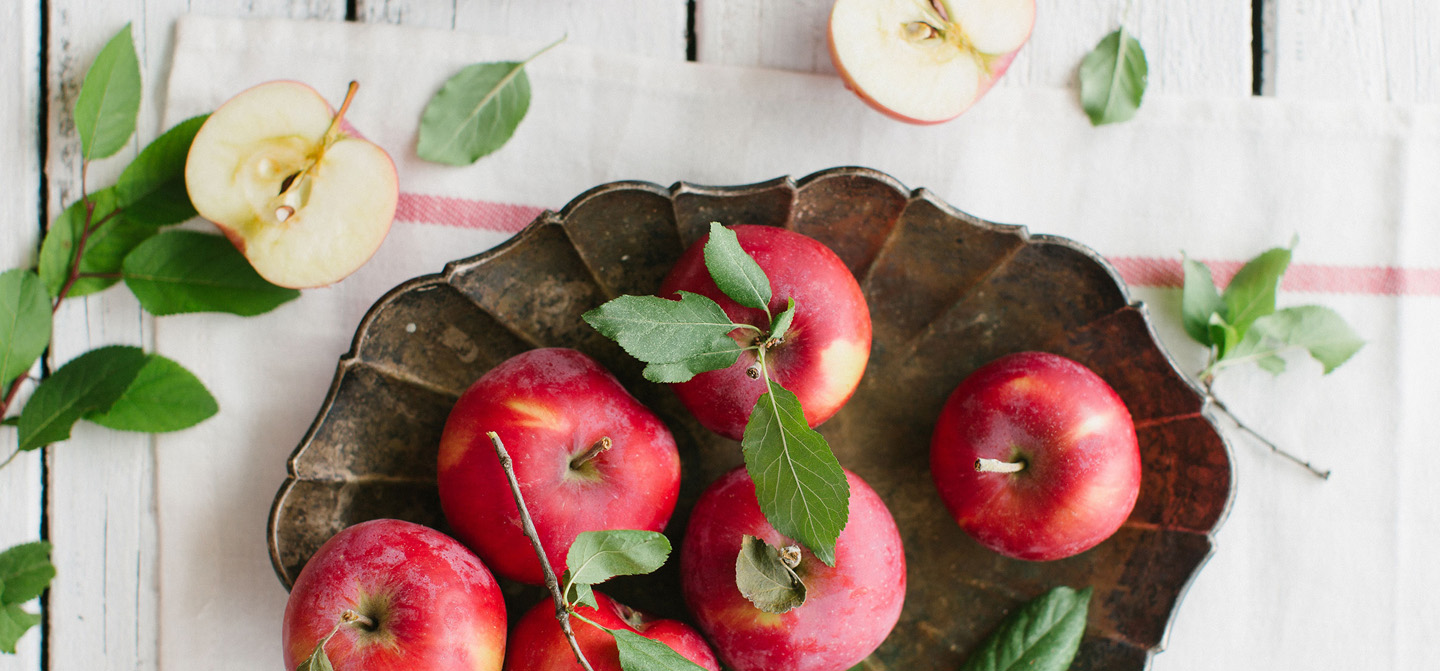 This St. Patrick's Day, celebrate with a Martinelli's & Irish Whiskey cocktail, made from 100% US grown fresh apples!

Channel your Aloha spirit with this easy-to-prep Instant Pot Hawaiian Apple Pulled Chicken recipe. Your luau feast for four features flavorful pulled chicken made with a variety of spices, molasses, onions and Martinelli's Apple Cider or Martinelli's Apple Juice. The vibrant salsa is both sweet and spicy, and perfectly complements the chicken and rice! Enjoy a festive and impressive meal any night of the week.

This light and refreshing daytime drink is perfect for special seasonal occasions like Hanukkah. Gin's botanical flavorings are a perfect match for crisp Martinelli's Apple Juice and lemon, shaken briskly with an egg white and strained and topped with club soda for a fun and fizzy thirst quencher.

No crackers are required for this tempting pull-apart brie appetizer made with berry delicious Martinelli's Gold Medal Apple Juice. Fill a rustic bread boule loaf with brie and bake, then top with fruity cranberry sauce for a mouthwatering, melting appetizer they'll love.

Two all-time classic favorites combine for one divinely delicious dessert. Sweet caramelized Granny Smith apples fill these fresh-baked, cinnamon rolls flavored with nutmeg, allspice, and Martinelli's Gold Medal Apple Juice, topped with tempting, melting cream cheese frosting.

Caramel apple pie mocktail luscious dessert drink that's as easy as pie to make for adults and kids alike. Combine Martinelli's Apple Cider with the seasonal flavors of caramel, cinnamon, ginger and fresh whipped cream, and garnish with a sprig of fresh rosemary. It's like a slice of fresh-baked apple pie in a glass!

You won't need any eye of newt or wing of bat to create this wickedly refreshing blood-red witch's brew for Halloween. Simply mix pomegranate juice, fresh squeezed lemon juice, and Martinelli's Gold Medal Apple Cider with vodka for a bewitchingly flavorful potion. Then serve and let it cast its spell.

This easy pan version of a favorite fall recipe has the added benefit of filling your home with the mouthwatering aroma of fresh-baked apples. Flavored with Martinelli's Apple Cider and topped with a buttery brown sugar crumble, it's even better served with a melting scoop of vanilla ice cream.