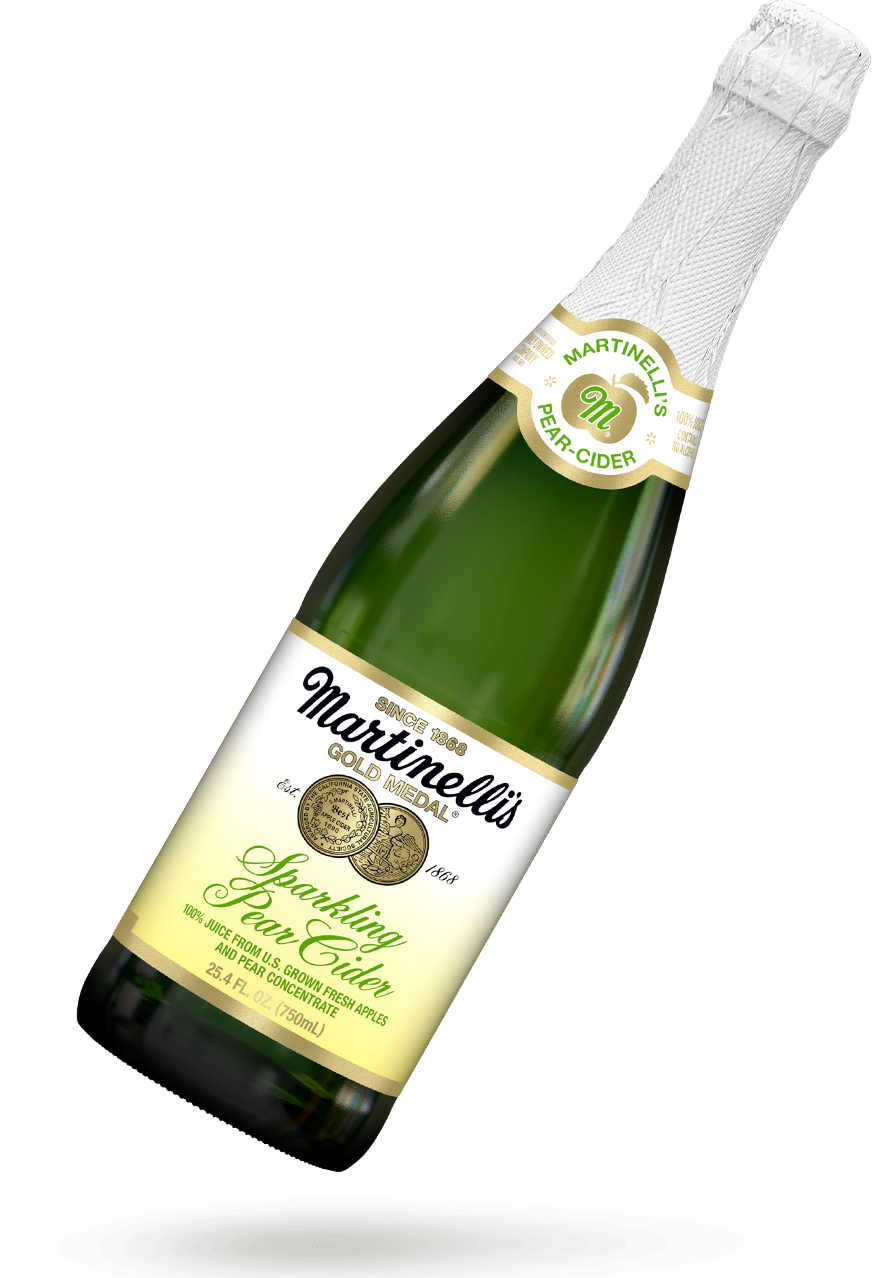 Sparkling Pear Cider
Savor each moment with the crisp, refreshing taste of our non-alcoholic Sparkling Pear Cider. Less sweet than our 100% apple cider, this blend brings out the best characteristics of delicious pear juice and premium 100% carbonated apple juice from U.S. grown fresh apples.
Product Details
Ingredients
Carbonated filtered water (sufficient to reconstitute juice concentrate), 100% apple juice from US grown fresh apples, concentrated pear juice, natural flavors. No sweeteners, no chemical preservatives, natural sediment may occur.
---
Nutrition Facts
---
Recipes
---