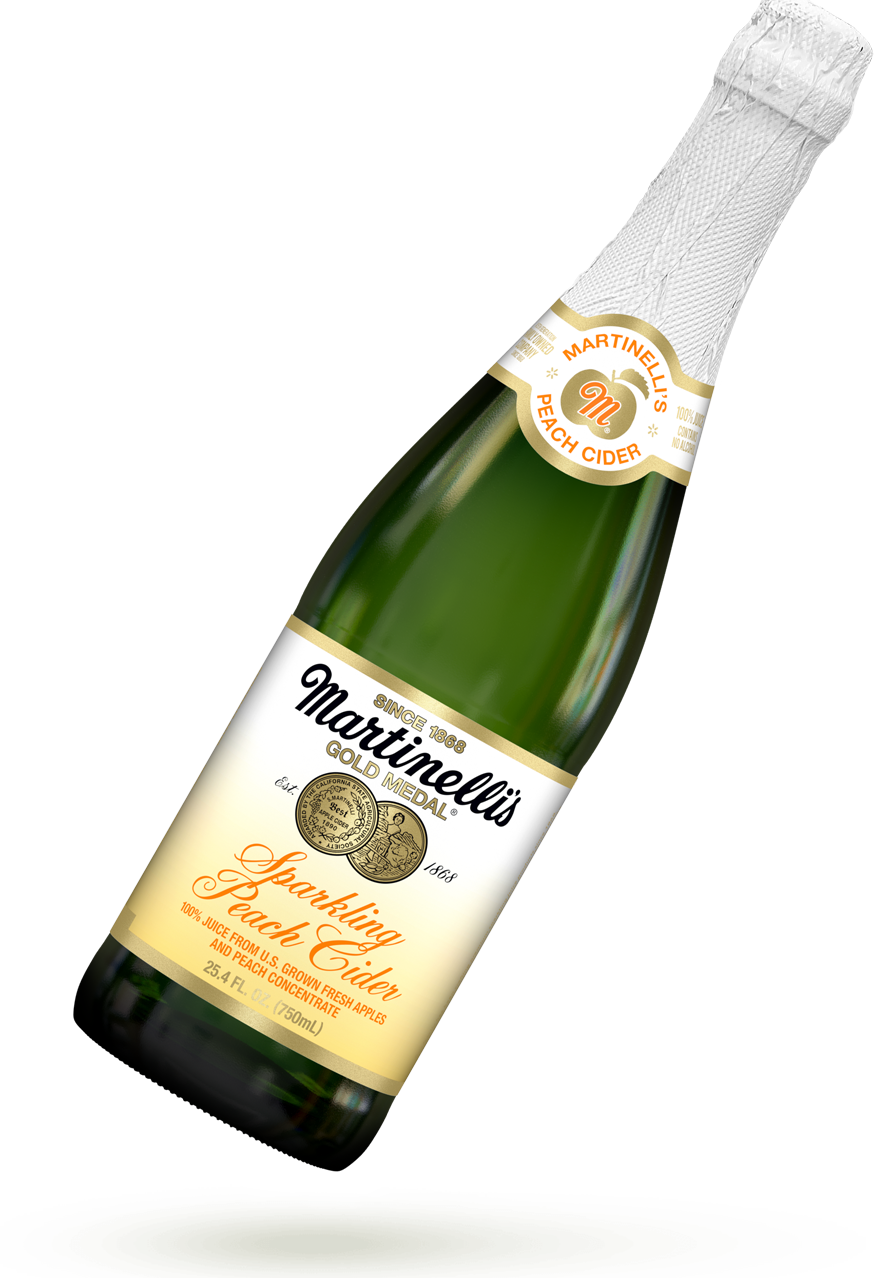 Sparkling Peach Cider
A sip of our non-alcoholic Sparkling Peach Cider is like biting into a ripe peach on a hot summer day. This carbonated, 100% juice is pressed from U.S. grown fresh apples and blended with refreshing peach juice.
Product Details
Ingredients
Carbonated filtered water (sufficient to reconstitute juice concentrate), 100% apple juice from US grown fresh apples, concentrated peach juice, natural flavors. No sweeteners, no chemical preservatives, natural sediment may occur.
---
Nutrition Facts
---
Recipes
---