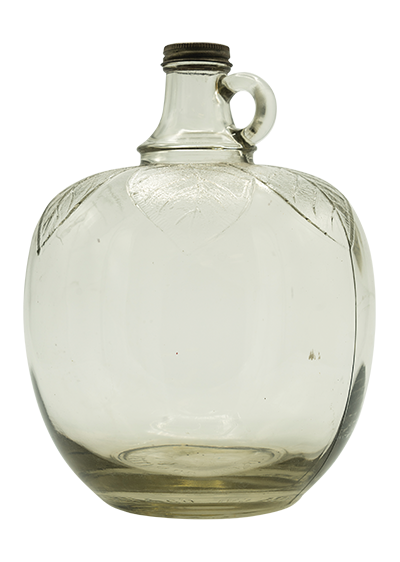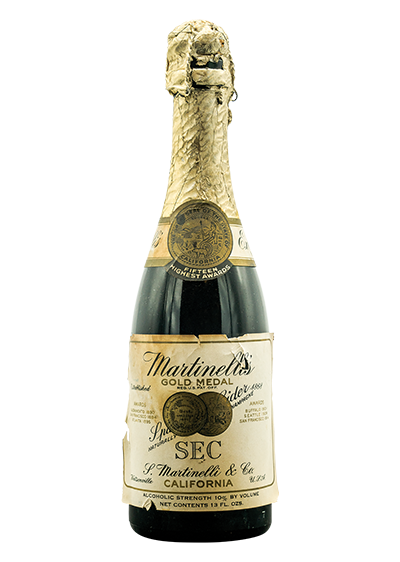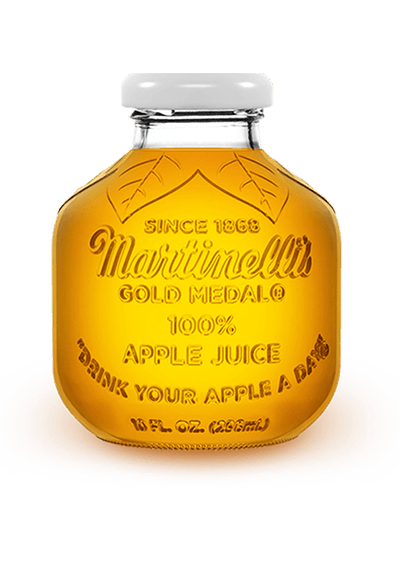 Over time Martinelli's bottles have become a hallmark of the brand which have been universally recognized and loved by consumers around the world.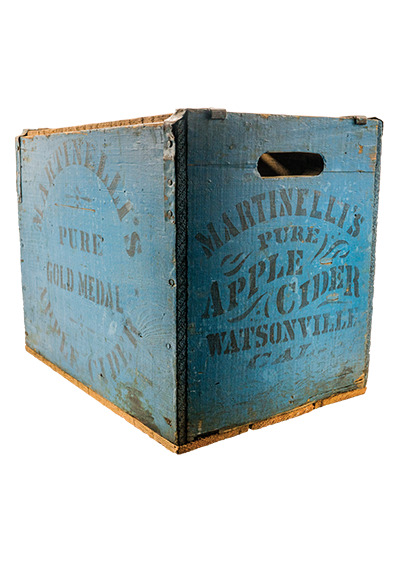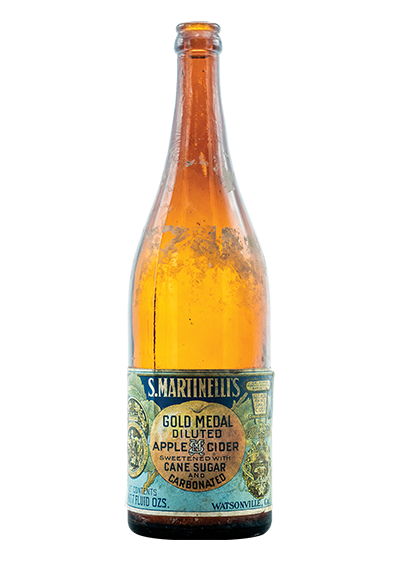 Early champagne style bottles for our sparkling cider had colorful hand-painted vintage labels and were transported in beautiful wooden crates. The product was actually alcohol based, much like today's hard ciders.
As various cities in California began outlawing alcohol, a precursor to Prohibition, Martinelli's was one of the first companies to introduce a non-alcoholic version of its sparkling juice. Martinelli's Gold Medal Apple Juice and Sparkling Juice made their debut around 1917, after the young Stephen G. Martinelli, Jr. perfected a pasteurization method to provide longer shelf life.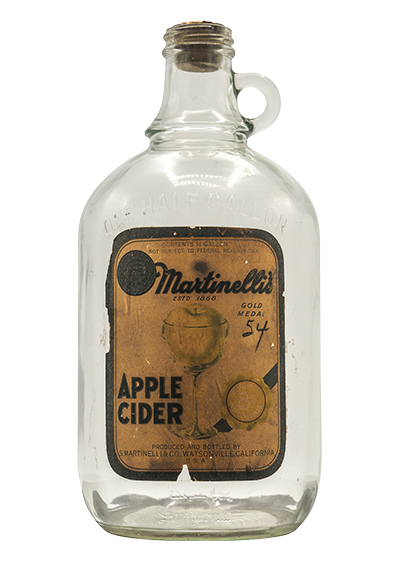 In 1933, when Prohibition was overturned by the 21st amendment, Martinelli's reintroduced its Hard Cider. The company also continued making its newer and increasingly popular non-alcoholic sparkling cider. This same year, the company patented the design of its apple-shaped bottle for its juice, known as the "Golden Apple," and paired it with the new slogan "Drink Your Apple A Day®." This slogan and our apple-shaped bottles are still hallmarks of the Martinelli's brand today.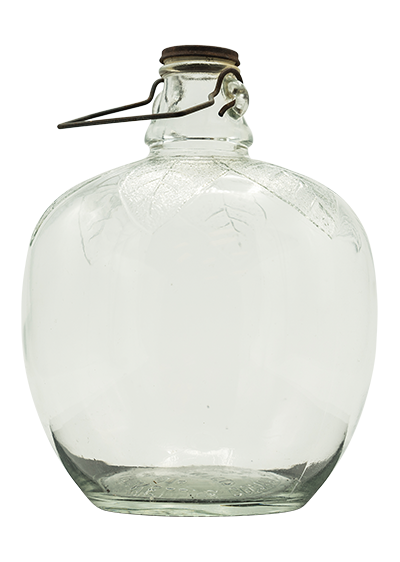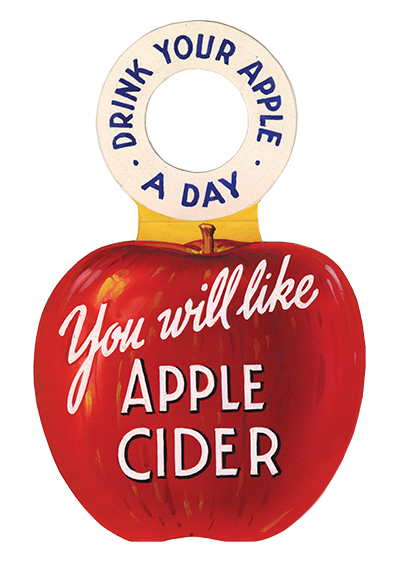 Our now famous Sparkling Apple Cider in the original 750mL champagne style bottle was introduced in the 1960's. The promise of "Bubbly enough for a celebration… delightfully non-alcoholic" made Martinelli's Sparkling Cider entirely unique and very appealing. This would set a new tradition, based on the original product, for people to serve Martinelli's Sparkling Cider at holidays and family gatherings for years to come. Many people fondly remember Martinelli's as a special treat during the holidays as a child, where they could be part of the celebration too.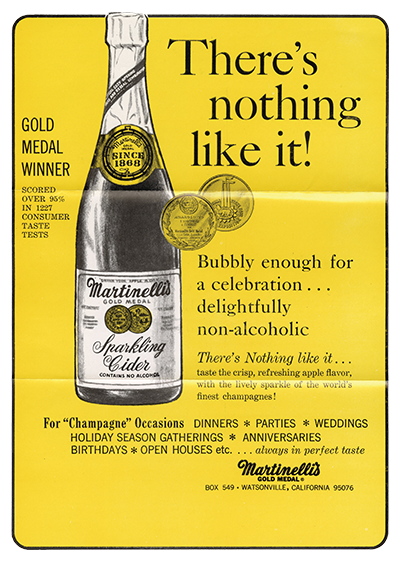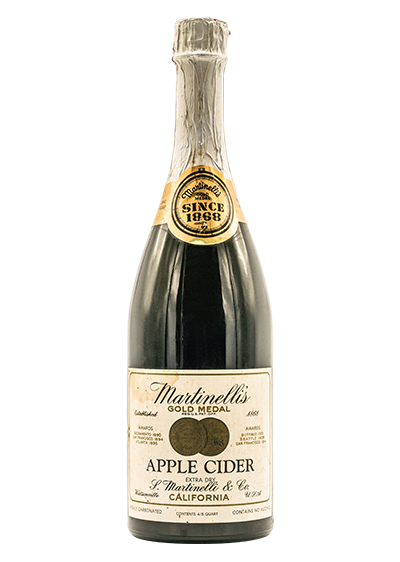 Today our Gold Medal ciders are still packaged in champagne style bottles. Our sparkling ciders are also available in a variety of flavor blends including Sparkling Apple-Cranberry, Sparkling Apple-Grape and Sparkling Blush, our newest sensation. Many of these flavors, including our classic Gold Medal Sparkling Cider, are also available in single serve bottles.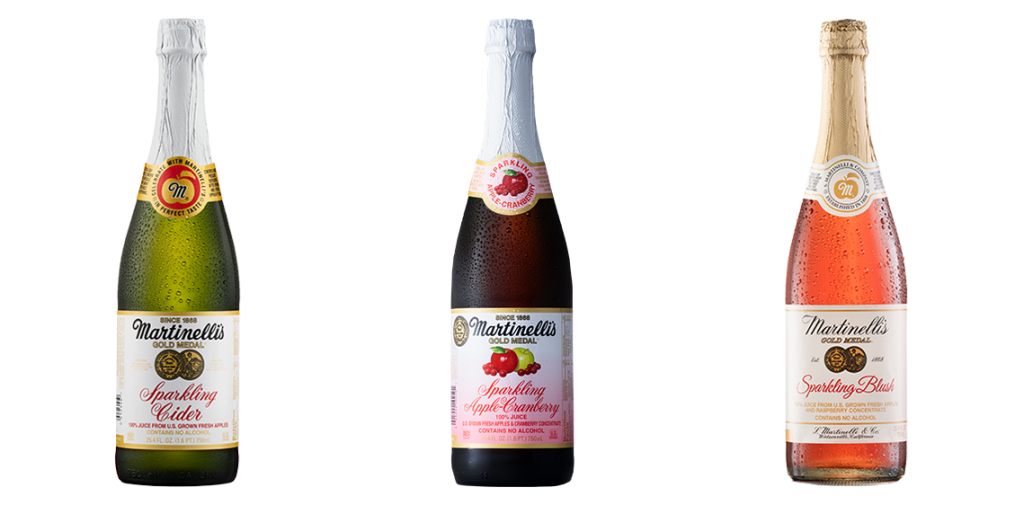 We continue to pack our award-winning juice in these iconic apple-shaped bottles to this day. Consumers around the world know it's Martinelli's because of these distinctive glass bottles with the rounded apple-shape and elegant leaf embossing. While they now come in various sizes, consumers recognize these unique bottles instantly and know they are drinking their favorite premium quality cold pressed juice made from U.S. grown fresh apples.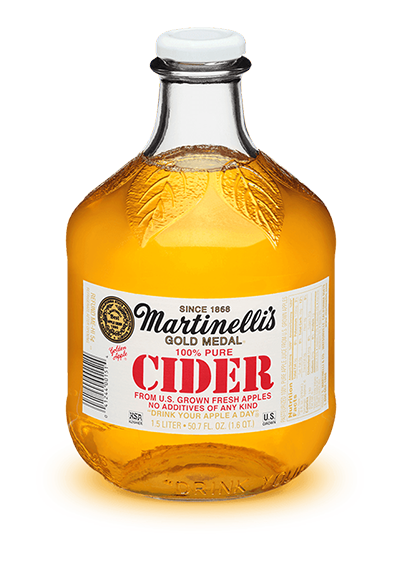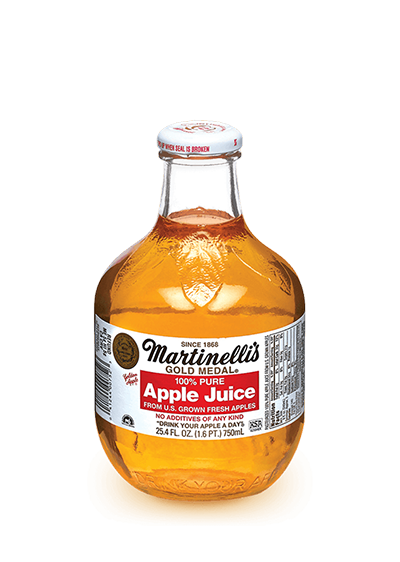 While most Martinelli's bottles are made of glass, we introduced a recyclable PET plastic apple-shaped bottle for usage at schools, sporting events, swimming pools and other on-the-go locations. These iconic bottles became a social media sensation when curious consumers began posting videos of the "apple juice challenge" on TikTok, testing the idea that when one bites into Martinelli's PET apple juice bottles, it sounds like the crunch of biting into a fresh apple. While Martinelli's does not encourage people to chew plastic, millions of consumers are finding fantastic humor in proving to themselves that the sound effect is real.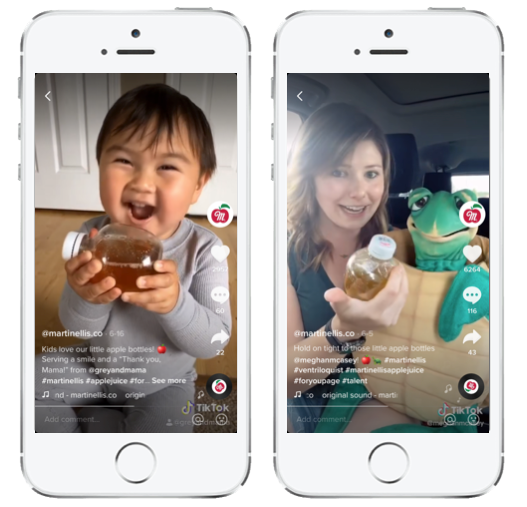 It's great to see how many people recognize Martinelli's immediately when they see these iconic bottles. The majority of Martinelli's juices are packed in glass bottles which are recyclable and can be repurposed in may creative ways. Consumers are consistently sharing their up-cycling creations online, transforming our bottles into vases for house plants, flower arrangements and various home décor ideas.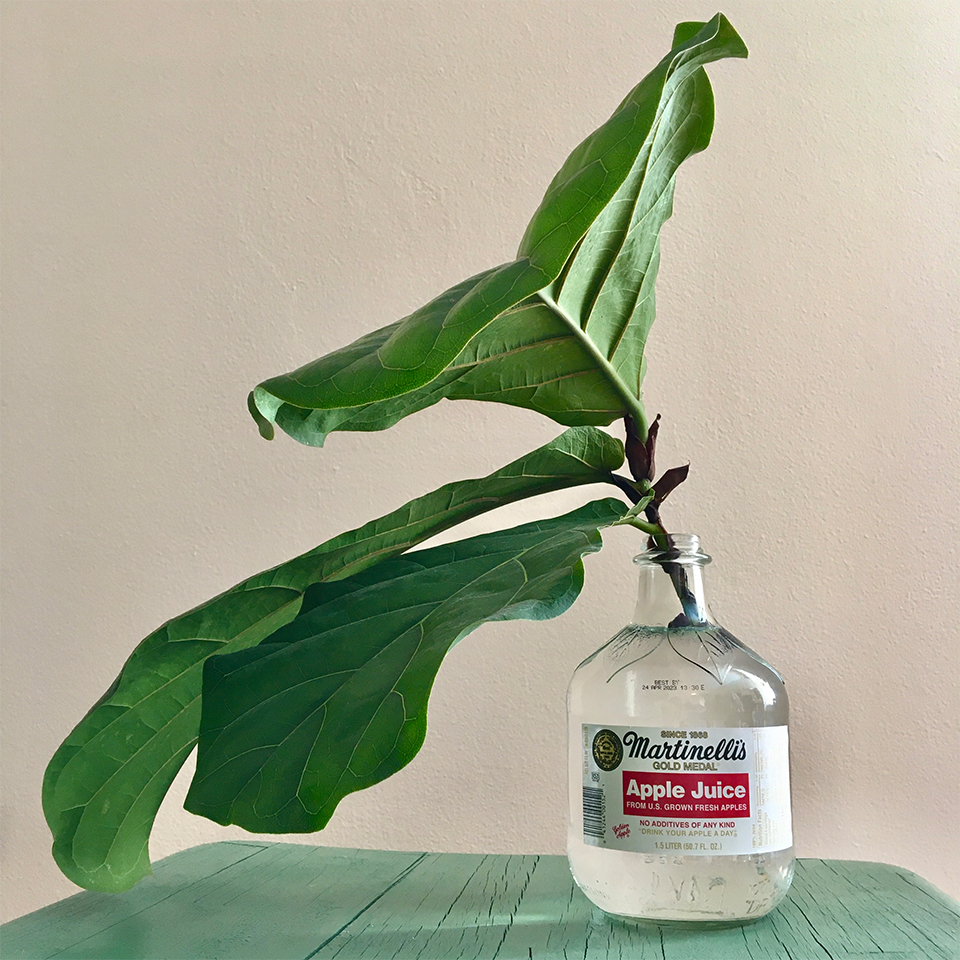 Our iconic packaging tradition lives on to this day and is such a special part of Martinelli's rich company history.
From all of us at Martinelli's, cheers!