Watsonville, CA, September 17, 2019 – Pumpkin picking, hay rides and hot apple cider…fall is upon us! Martinelli's, the experts when it comes to premium quality apple juice and sparkling cider, has created five unique ways to enjoy apple cider this season.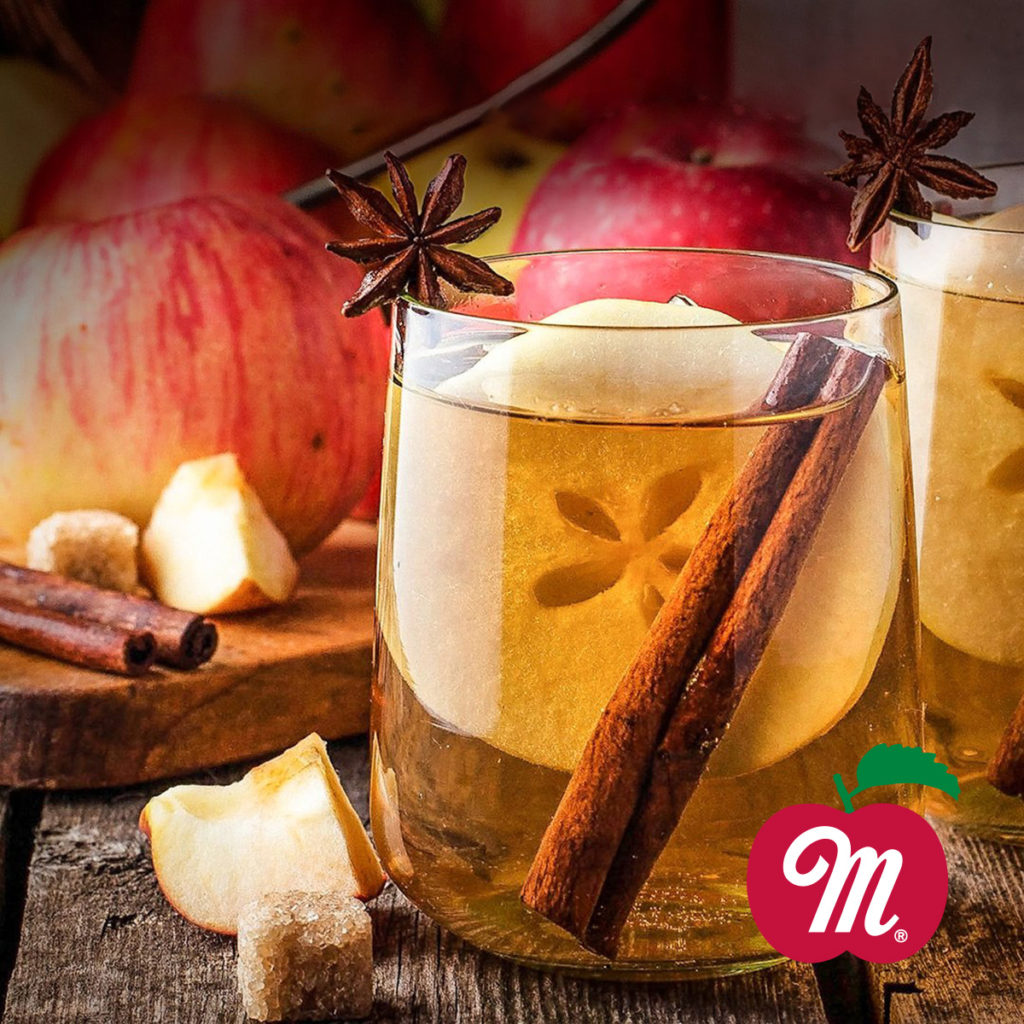 From hot apple cider to baked goods to innovative recipes, Martinelli's Apple Cider is a must-have kitchen staple, especially during the fall months. Made with 100% juice from U.S. grown fresh apples, you are guaranteed freshness and full flavor in every sip (and bite) you take! Martinelli's is still made the same way it has been for over 150 years along the Monterey coast of California, with no added sweeteners or chemical preservatives.
1. Mainstay Ingredient – Embrace the flavors of fall by incorporating Martinelli's into your favorite recipes from savory sensations like Martinelli's Apple Honey Chicken to sweet treats like Apple Cider Doughnuts, a Martinelli's staff favorite! These breakfast treats are soft and doughy on the inside and perfectly crunchy on the outside. Apple cider is used as an ingredient in both the cake and glaze, making every bite more delicious.
2. Slow Sipping – Martinelli's Organic Mulling Spices are made from fresh fruit peels and spices and perfect for flavoring hot apple cider. Simply add the spice bag to your cup of hot cider, like you would a teabag, and sip away. You will also love the aroma that fills your house! To learn more or to order online, visit www.martinellis.com.
3. Tea for Two – Most people who sweeten their tea add honey or sugar. Consider naturally sweetening your brew with hot apple cider and garnishing with a cinnamon stick to enhance the flavor. Or, if you want some extra flavor, steep your tea bags in water that has been boiled with cloves, peppercorns and cinnamon sticks. Add the hot cider and savor!
4. Creative Cocktails – Whatever your favorite go-to cocktail is, Martinelli's Apple Cider can easily be added to create a special fall libation. A few of ours include . . .
Martinelli's Old Fashioned – apple cider, whiskey and bitters
Martinelli's Moscow Mule – apple cider, vodka and ginger beer
Martinelli's Hot Buttered Rum – apple cider, rum and your favorite buttered recipe
5. Fun for the Family – After a day of raking leaves treat the little ones to gourmet Jell-O shots. Made with apple cider, cinnamon and sugar, they taste so good your kids will be clamoring for the next chore!
Martinelli's products are available at all major retailers across the country. Please visit www.martinellis.com to find a retailer near you or to purchase online.