This Halloween, don't just create a costume for yourself, make one for us too! This simple do-it-yourself craft is a fun-filled activity for kids and grown-ups alike, both before and after pumpkin carving and trick-or-treating. For a little inspiration to get you started, here's a step-by-step example for dressing Martinelli's as a colorful gumball machine. And there are lots of other creative possibilities, too! From Dalmatians to Strawberries to Hot Air Balloons and more. Get your creative juices flowing!
How to Create a Gumball Machine Costume for Your Martinelli's Bottle
Grab a flowerpot, some red spray paint and some fuzzy colored balls from a craft store to make this tasty costume for your Martinelli's Apple Juice bottle.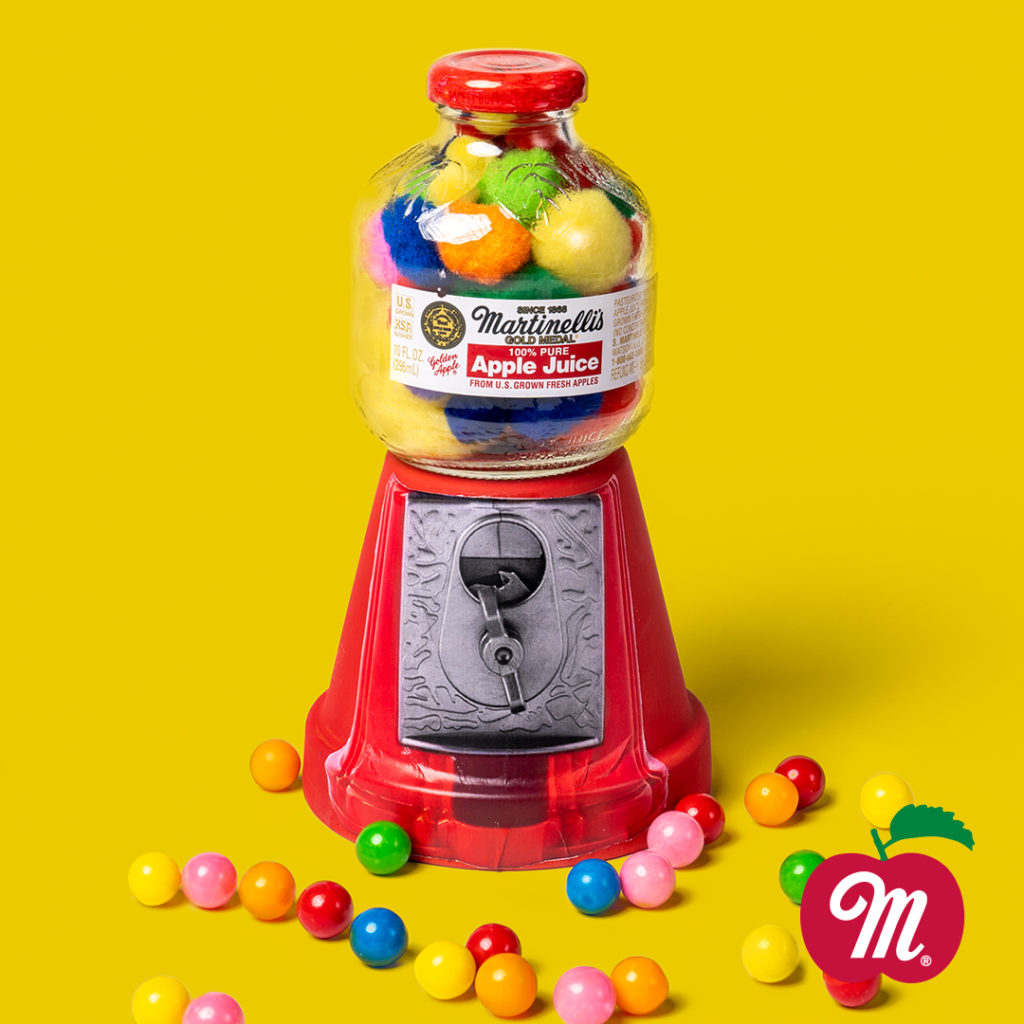 Step 1: Remove
Enjoy a delicious 10oz bottle of Martinelli's Apple Juice, then remove the label by soaking the bottle in warm water.
Step 2: Spray
Place the flowerpot upside down next to the bottle lid on some newspaper in a well-ventilated area. Hold the spray paint can 6-12 inches from the flowerpot and bottle lid and completely coat each using an even spray. Ensure the paint is dry before moving on.
Step 3: Print and Cut
Find a gumball machine picture online, print it out, and cut along the edges of the coin receptacle part.
Step 4: Attach
Glue your Martinelli's Apple Juice bottle to the bottom of the overturned flowerpot. Glue the paper coin receptacle print-out to the front of the pot.
Step 5: Fill & Cap
Fill the Martinelli's bottle with colorful fuzzy pompom balls and twist the red spray-painted bottle cap on to close.
So scare up a little extra fun with Martinelli's apple juices this season and have a spooktacular Halloween! Happy crafting!