Martinelli's has been a long-time supporter of families gathering together to celebrate all the reasons to be thankful for each other. Beyond the toast at the Thanksgiving dinner table, our juices, sparkling ciders and juice blends have been used as a special ingredient in main dishes, side dishes, desserts and non-alcoholic cocktails. So, in honor of one of the busiest days in the kitchen for American families, we've decided to go back in time and revisit some of our Martinelli's recipes featured over the years.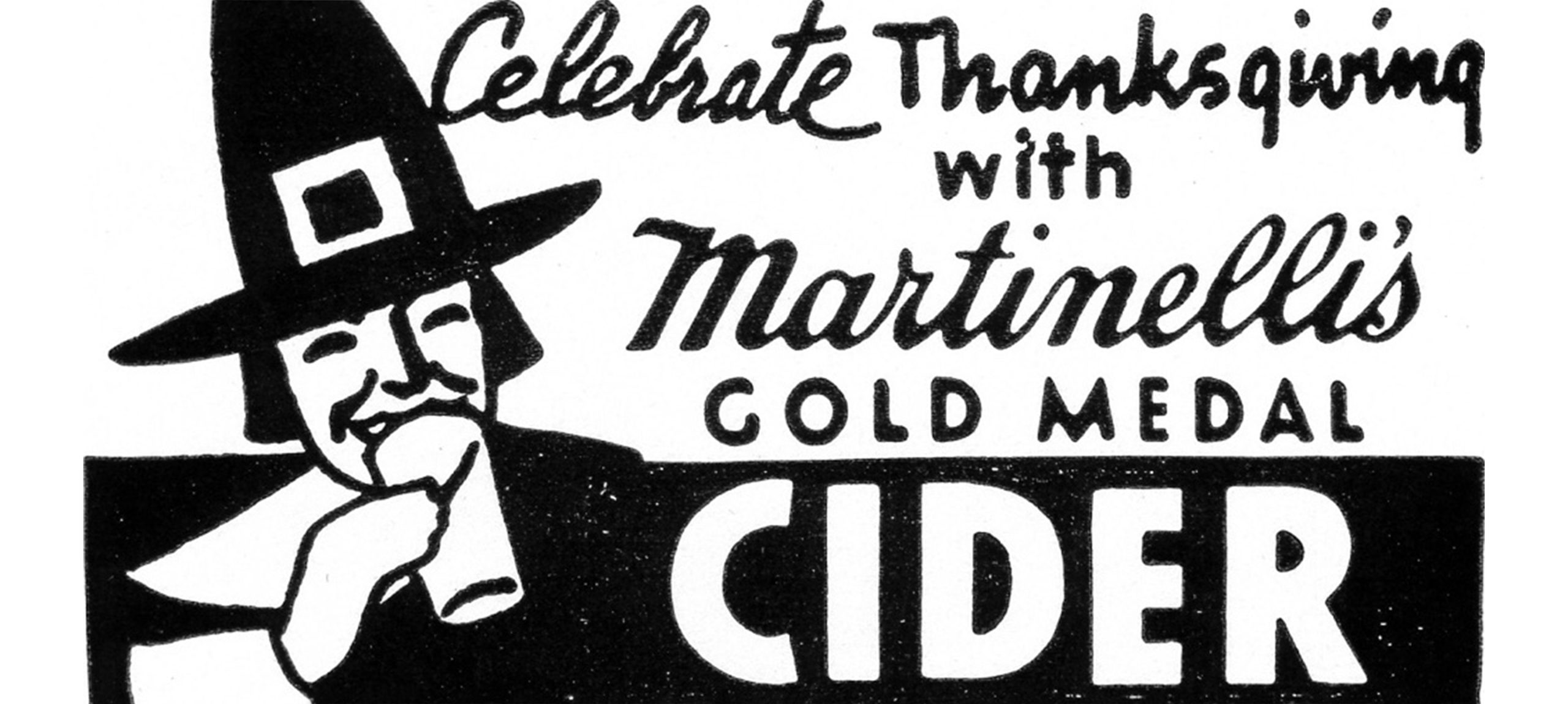 Where the Martinelli's Tradition Begins
Our featured recipes go back as far as the 1940s, when this WWII-era cider label encouraged Thanksgiving hosts and household cooks to utilize the cider for their holiday staples, such as baked ham, apple jelly and spiced hot cider. This Martinelli's label tradition continued past the war in various versions.
The 50s Made it Sweeter
In the 1950s, the temporarily discontinued Golden Apple bottle returned with additional sweet treat recipes placed on the back of this postcard, like a Cider Milk Shake and the Sweet Cider Banana Nut Sundae. Yum!
Tradition Continues with Recipe Booklets
Throughout the 60s and 70s, Martinelli's ran a campaign on labels and in Sunset Magazine encouraging consumers to write in for a free recipe booklet. They received hundreds of responses from across the United States. Those who wrote in received our special holiday booklet, featuring a variety of entrées, desserts and non-alcoholic "cocktails."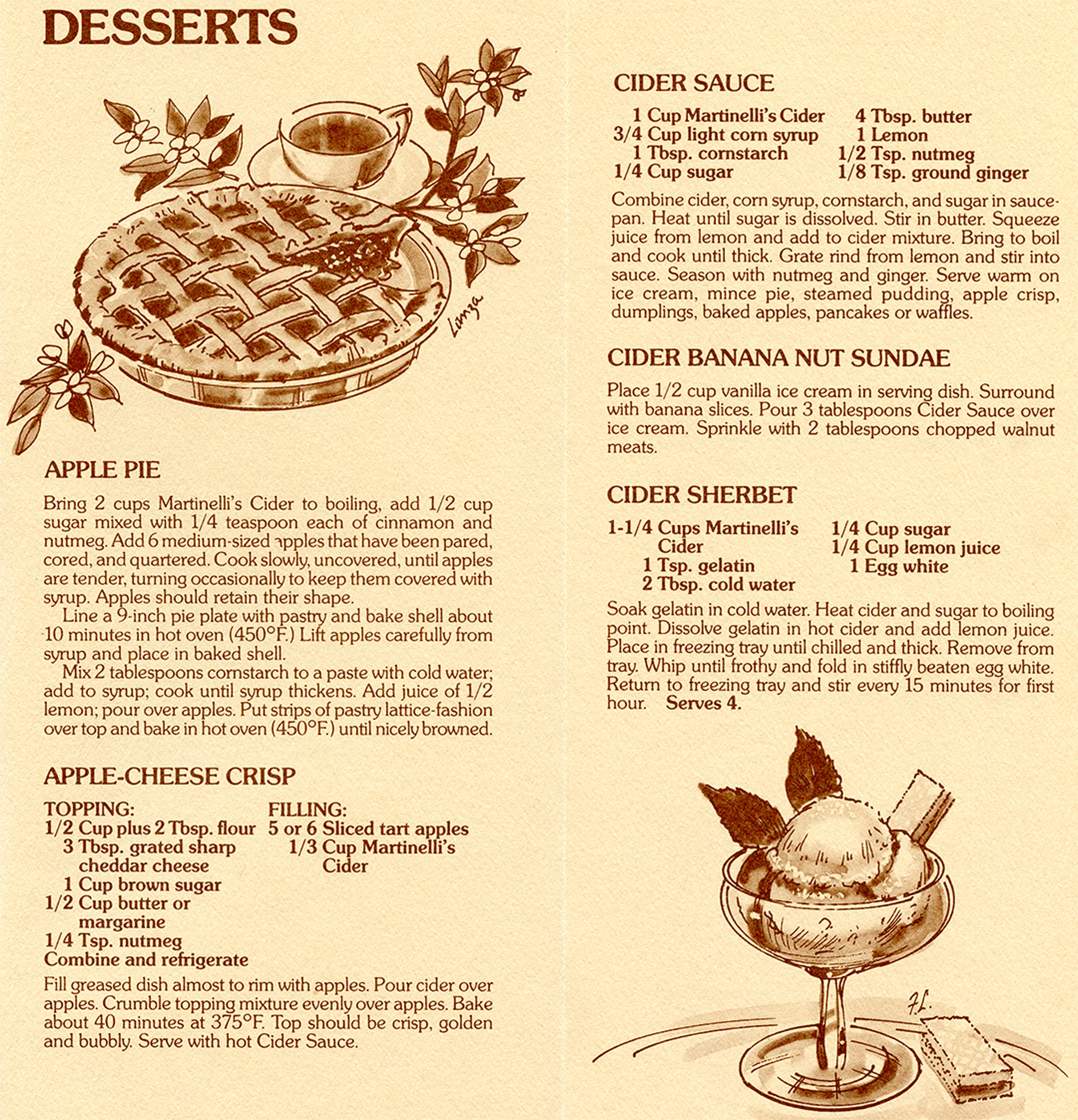 The 90s Bring a Modern Take
As food evolved with a new generation taking over the Thanksgiving dinner, we updated our recipe booklet with colorful pictures and modern tastes in mind.
Today's Recipe Inspiration
People's evolving tastes and modern advances in technology has led to an influx in creativity and flavor. Instead of putting our recipes in a booklet, they live on our blog, Pinterest page and fan's social feeds.
Now that your appetite has been spiked with pure refreshment, we hope you and all of your loved ones have a Happy Thanksgiving! Whether you decide to recreate a traditional Martinelli's recipe, whip up your own or simply just share a bottle with your loved ones, we're grateful for you and all of the families out there that have kept the Martinelli's Thanksgiving tradition going!