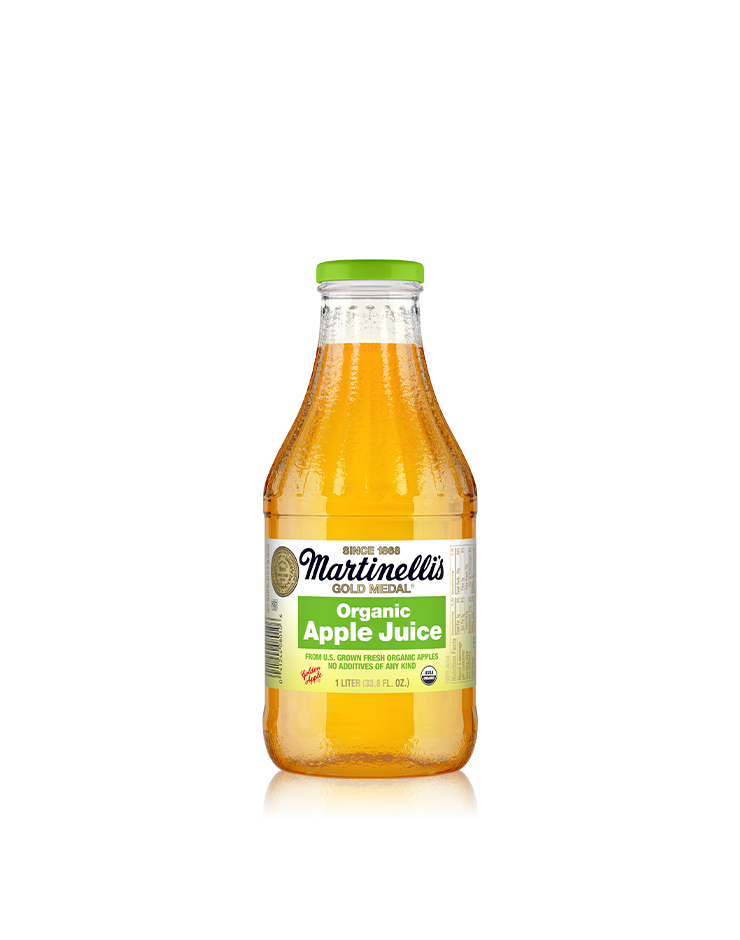 Watsonville, CA – April 3, 2023 – Martinelli's, makers of premium quality apple juice for more than 150 years, adds a convenient 1 Liter size offering to its Organic Apple Juice portfolio, it was announced today.
Martinelli's 1 Liter Organic Apple Juice will initially roll out in select Raley's, Nob Hill, Bel Air, Save Mart and Lucky stores throughout the western United States beginning on May 1st, with plans to expand nationally in the coming months. The USDA-certified organic juice is made from US-grown fresh organic apples farmed in California, Oregon and Washington, with no additives of any kind. The suggested retail price per bottle is $5.99.
Martinelli's, a Certified Green Company, is committed to applying sustainable practices that focus on water and energy conservation, recycling and agricultural land preservation. The company has also maintained close relationships with local and regional growers to ensure the freshest and most flavorful supply of premium tree-ripened apples. Martinelli's 1L Organic Apple Juice joins a top selling collection of organic products, including Martinelli's Organic Honeycrisp Apple Cider and Organic Sparkling Cider varieties, and is investing in new organic orchards to increase its supply.
About S. Martinelli & Company:
Family-owned and operated S. Martinelli & Company has been producing Gold Medal premium quality sparkling cider and apple juice for more than 150 years in Watsonville, California. Martinelli's products are 100% juice, made from U.S. grown fresh apples and contain no added sweeteners or chemical preservatives. Its apple-shaped, champagne-style glass bottles are iconic hallmarks of the brand. The company is led by fourth-generation family member and Chairman, John Martinelli.
For more information, visit martinellis.com.
# # #
Contact:
Patti Costantino
PSC-PR
patti@psc-pr.com