The restoration was completed as of July this year, and made its debut at the annual Independence Day Parade in Watsonville, CA. Since restoration, the truck traveled to Santa Cruz, baseball games in San Jose and San Francisco, and even all the way to Boise Idaho and back!
The restoration process took about 2 years, but its journey was much longer than that. After being used in the 1930s and 40s for work, deliveries, and parades, Stephen G. Martinelli, Jr., gave the truck to a local grower. Once it outlived its useful lifecycle, it was stored in a barn in Sebastopol, CA for over 40 years!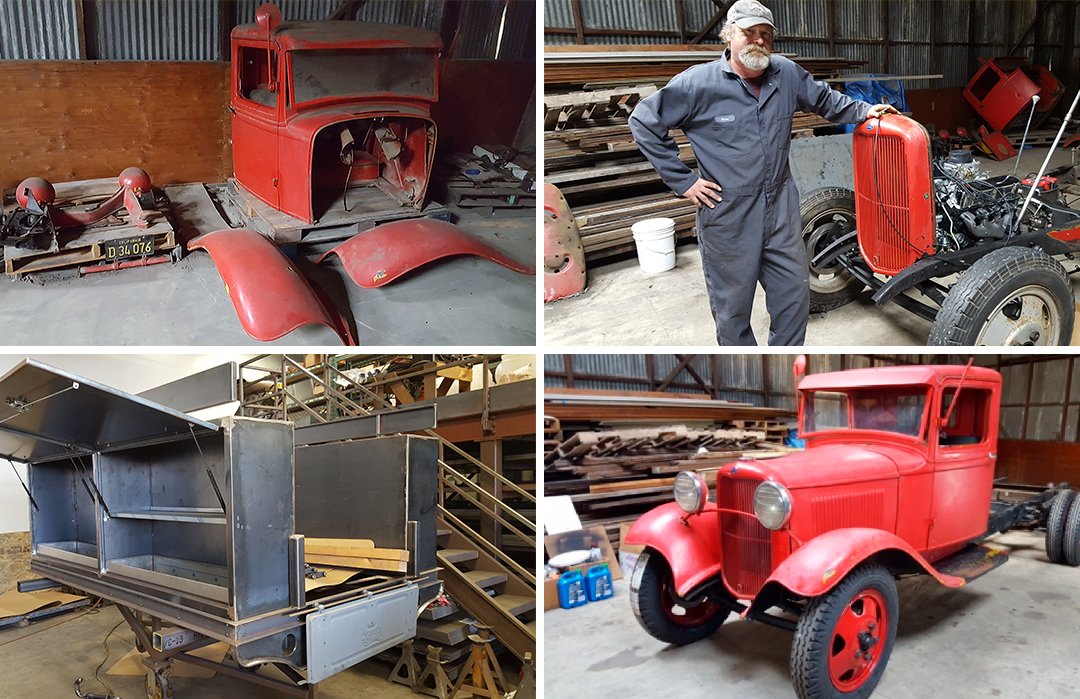 In the early 2000s, John Martinelli acquired the truck once again. In anticipation of the company's 150th anniversary, he worked with a team of local craftsmen to renovate and update this classic vehicle. The process began with the original parts of the truck which were taken apart to be painted and restored by Hank Whimpee, owner of Body by Hank. Then Steve Balzi worked on the mechanics, including the installation of a new engine and brakes for safety. The truck's bed box was also rebuilt, with the original design in mind, with side panels to open and reveal ice trays that hold juice for sampling at events. These panels were designed and created by Roy Large, who also installed a new hardwood floor. Once restoration was complete, the parts were put back together piece by piece, and the original logo was painted on the side of the bed and the cabin. The final result is breathtaking!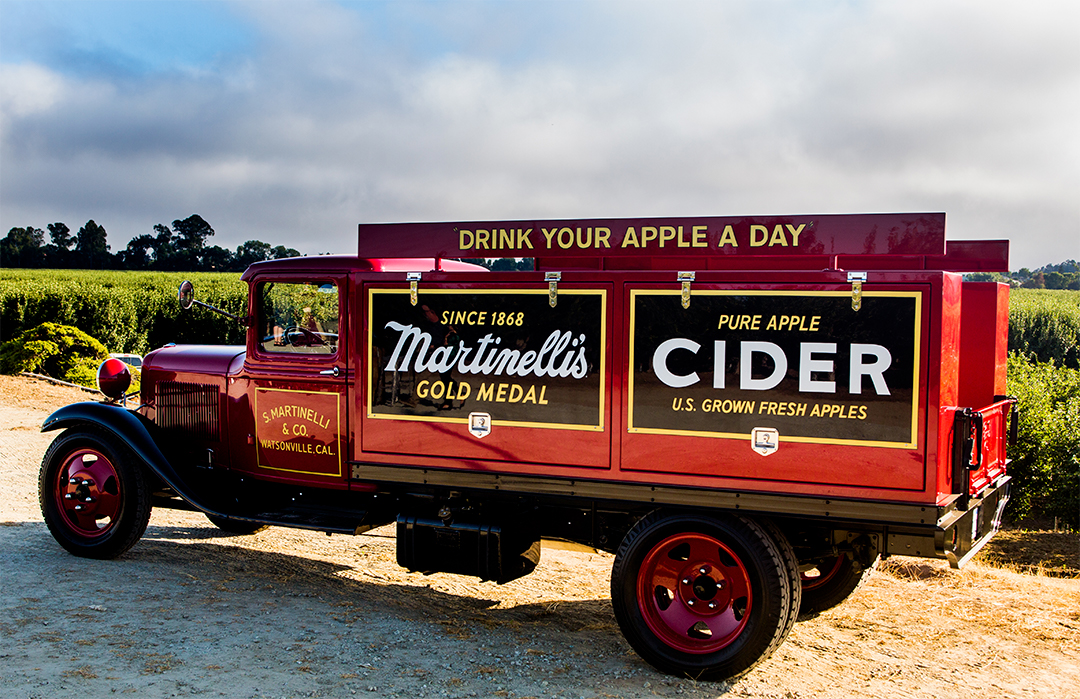 Now that it is all put backed together with a fresh coat of paint, Martinelli's can utilize this truck for events for years to come! If you see us on the road, give us a honk, we're happy to share the love.
Cheers!