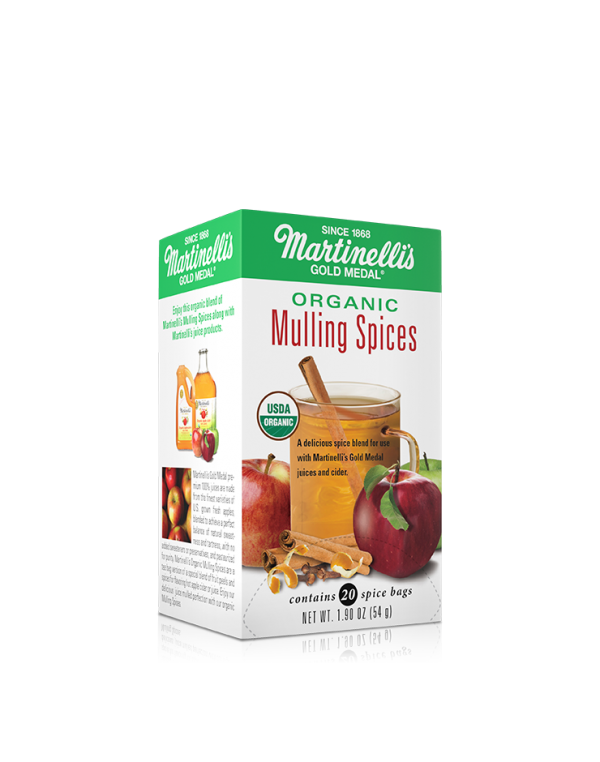 Organic Mulling Spices
Shipping & handling included.
For orders to Alaska, Hawaii, Guam or Puerto Rico, separate shipping rates apply. Call 1-800-347-6994 to ship to these states and territories.
Martinelli's Organic Mulling Spices are a tea bag version of a special blend of fruit peels and spices for flavoring hot apple cider or juice. Each pack contains 4 boxes of 20 count mulling spice bags for a total of 80 count.