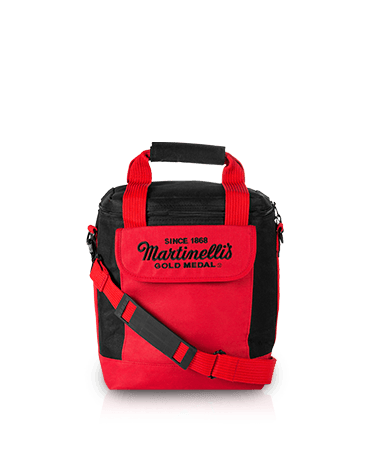 Celebration Tote Bag
Shipping & handling included.
For orders to Alaska, Hawaii, Guam or Puerto Rico, separate shipping rates apply. Call 1-800-347-6994 to ship to these states and territories.
Insulated tote bag with removable, padded divider holds four bottles. Large front flap pocket embroidered with Martinelli's signature logo. Made from water-resistant polyester with padded web handles and detachable shoulder strap for easy carrying. Comes filled with two bottles of Martinelli's Sparkling Cider, one Sparkling Apple-Cranberry and one Sparkling Apple-Grape.
9-1/2" wide x 13-1/2" high x 7" deep