When S. Martinelli & Company began, it was a one man show, focused on soda water, root beer, and of course, the now famous cider. When Stefano Gaspar Martinelli made that first batch of hard cider in 1868, he certainly couldn't have imagined his family business would make it as far, and grow as much as it has. From Prohibition, which brought us the non-alcoholic sparkling juice and cider recipes, through two world wars, and the Great Depression, Martinelli's had many moments in its history where they might have been forced close their doors or sell. Yet the family and their faithful employees persisted. It took a long time for Martinelli's to become what it is today, and we at Martinelli's are proud of this heritage.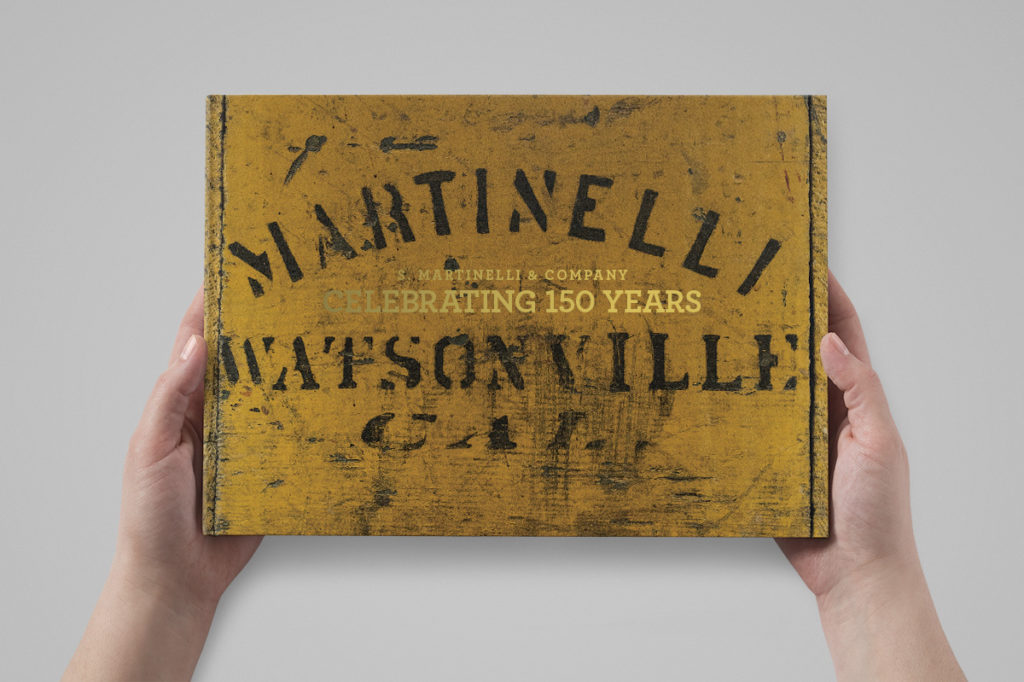 Commemorating this rich past was a daunting task, but with the right team we managed to create a beautiful book filled with photos and stories from throughout the decades. Two years in the making, this is book required the organization and archiving of many artifacts, documents, and photographs. With the help from the local Studio Holladay, these words were woven together with beautiful imagery to give a visual meaning to this history. Along with the historical cider recipes, this company has passed down a great tradition to this generation and the next. Now, with the completion of this book, we at Martinelli's are excited to share this story with our community, in Watsonville and beyond!
The book is available in our Company Store and Tasting Room in Watsonville, California, and is available for purchase on our website. We hope you love it as much as we do!
Cheers!